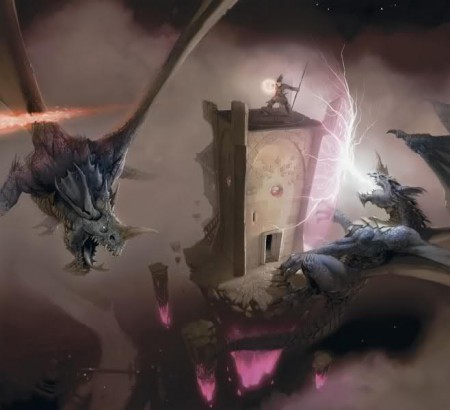 Here is a list of house rules sampled from various places that I intend on adopting for future use. Many of these we have never used before, but have been well tested by others. These are general house rules that will be campaign independent. Campaign specific house rules and character generation guidelines will be specified on a per campaign basis.
General
Full attacks are a Standard action. You still need Pounce in order to benefit from charge based effects on a full attack.
A partial charge may be performed as a standard action, as noted here.
Reach weapons grant a fixed bonus to reach, as noted here.
Psionics are fully transparent.
Automatic success/failure is treated as a roll of 30/-10 instead.

This only applies to attacks and saves, as per the standard rules.

Saving throws use the better of Strength/Constitution for Fortitude, Dexterity/Intelligence for Reflex, and Wisdom/Charisma for Will.
Hit points are always maximum for all characters and creatures.
Actions may be downgraded using the following scale: Standard >> Move >> Swift.

Note that you cannot give up your 5-foot step, nor can you gain additional 5-foot steps.
Items
Magic arms and armor do not require an enhancement bonus to gain special abilities, but must still be of masterwork quality.

For example, you could buy a flaming burst longsword rather than a +1 flaming longsword.
DR x/magic still requires an enhancement bonus to overcome.
Skills
Cross-class skill ranks cost 1:1, with the normal caps.
Feats
All three of the feats that give +2 to a save still do, except that if your base save bonus of that type is at least +6 you also treat a natural 1 as a 1 instead of -10.
Able Learner lets you designate Int mod skills (min 1) as forever class skills.
Dodge and Mobility have been combined, and Dodge now grants you HD/3 (min 1) as a dodge bonus against all attacks. Mobility doesn't exist, and anything which had Mobility as a prereq no longer does.
Improved Critical stacks with keen.
Point Blank Shot grants +Dex mod to damage within 30 feet with ranged attacks, and you don't provoke AoOs for firing in melee.
Steadfast Determination feat prerequisite can be satisfied with any one of Endurance, Great Fortitude, or Iron Will.
Stone Power replaces Combat Expertise as a prerequisite, rather than Power Attack.
Toughness now grants the effect of Improved Toughness. There is no Improved Toughness.
Two Weapon Defense provides a Competence bonus to AC equal to the number of main-hand attacks you can make derived from BAB (i.e., +2 at BAB +6, etc.).
Two Weapon Fighting grants you a number of offhand attacks equal to the number of main hand attacks you are entitled to, and does not impose additional to hit penalties for a one handed weapon in the off hand. Improved Two Weapon Fighting and Greater Two Weapon Fighting therefore do not exist.
Metabreath feats are limited by your Con mod, as noted here.
Mindsight only detects creatures that are valid targets of your telepathy ability.

Such creatures typically have Int 3+, a language, and are not immune to mind-affecting abilities.

Weapon Finesse now requires Dex 15+ instead of BAB +1, and grants Dex mod to damage as well (stacks with Shadow Blade where applicable)
Weapon Focus grants the benefit of Weapon Specialization at 4 HD, Greater Weapon Focus at 8 HD, and Greater Weapon Specialization at 12 HD. All three of those feats no longer exist.
Classes
Barbarian rage 1/encounter; rage grants +2 Str at 1st+every 4 levels, and +1 attack at 3rd+every 4 levels.
Factotum gain 1 inspiration point per [Inspiration] feat.
Hexblade curse is 3+Cha mod per day; at each level where uses per day would have increased, instead quicken 1 hexblade spell. Know all hexblade spells of appropriate level (like paladin or ranger). Gain the casting progression of a Duskblade, with caster level equal to class level, and the following 5th-level spell list:

death ward, dominate person, feeblemind, hold monster, magic jar, and nightmare.

Knight gain Crusader maneuver progression (Iron Heart, Stone Dragon, White Raven) and a special mount like a paladin (at level 5).
Paladin casting is Cha-based; smite evil progression is per encounter, not per day, and counts for the entire round. Gain the casting progression of a Duskblade, with caster level equal to class level, and the following 5th-level spell list:

blade barrier, cure critical wounds, flame strike, hold monster, righteous might, and spell resistance.

Ranger gains animal companion at level 1, with effective druid level equal to ranger level. Gain the casting progression of a Duskblade, with caster level equal to class level, and the following 5th-level spell list:

awaken, baleful polymorph, cure critical wounds, control winds, summon nature's ally V, and wall of thorns.

Rogue weapon finesse as bonus at level 1; Int mod to ac at level 6.
Samurai imperious command as bonus feat, iaijutsu focus as a class skill (and 4 skill points), zhentarim fighter benefits at 4, 9, 13.
Shujenga gain an elementally-appropriate Reserve Feat at 1st level; get a divine version of Advanced Learning every 3 levels.
Soulborn gains 1 soulmeld at 1st, +1/4 levels; gains 1 essentia per 2 levels; gains chakra binds 3 levels earlier; smite anyone 1/encounter and lasts for entire round (against single opponent).
Soulknife gains full BAB. Psychic strike is a swift action, and progression is every 2 levels (not 4). +X mind blade and mind blade enhancement +X combine together to provide +X worth of special abilities or enhancement bonus.
Spellthief trickster variant, keeps sneak attack.
Swashbuckler grace also applies to initiative; gain sneak attack at 2nd+every 3 levels; at 4th, gain Int mod bonus to AC; at 6th, successful feint allows precision damage to normally immune targets.
Warlock eldritch blast is a (Su), not subject to SR, and does 1d6 per 2 levels rounded up. Also, you get 1 blast shape or eldritch essence every 3rd level (3,6,9,etc).
Warmage edge applies Int mod × spell level extra damage; also, warmages can apply their full CL to warmage spells, ignoring level caps.
Class Redux (optional)